Laser Hair Removal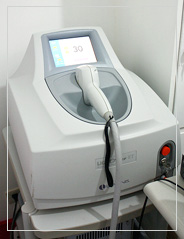 Do you know that the largest number of hair follicles present is on your forehead? Are you aware that hair covers most of your body?
Yes, these hairs are not visible with naked eye, because they are delicate and pale.
For some people due to their altered hormone levels, thick hair appears to be present everywhere that you don't like or expect. e.g., on face, abdomen, neck, arms, breasts, underarms, legs, etc.
What do you lose due to this? Self confidence? Costumes of your choice such as a short skirt or sleeveless tees?
Does it deter you from attending social gatherings or deter you from going to a swimming pool or getting a life partner?
And while you might not know the answer yet, you're sure of one thing – you have unwanted hair on the face and body, that you want to get rid off.
And there are plenty of options when it comes to hair removal in India – from old school methods shaving, waxing to laser hair removal, with results from temporary to near permanent hair removal of the unwanted fluff.
If you are looking for permanent results you should consult a dermatologist and discuss about laser hair reduction treatments.
With our full range of hair reduction treatments; the elase with motif Lasers, diode laser and long pulsed NdYag laser, you're assured a safe and effective way to get rid of unwanted hair from almost every body part, regardless of skin and hair type. This medical grade device is available for use in India only by licensed dermatologists (skin doctors) and are available in our clinics throughout Kerala & Tamilnadu. We have more than 15 years of experience in this field.
Laser Treatment for Hair Removal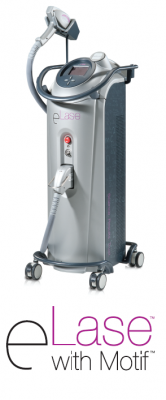 Achieving beautiful, silky, smooth skin is now easier than ever. The newly introduced eLase with motif machine is the fastest diode laser platform for the pain-free treatment of unwanted hairs. It delivers safe and efficient treatment on a wide variety of skin and hair types.
The eLase system combines proprietary elos bi-polar radio frequency (RF) energy with diode laser energy. This synergistic energy combination allows the system to utilize less optical energy during treatments, increasing patient safety for all skin types.
Advantages
chevron_rightIncreased selectivity, deeper dermal penetration
chevron_rightLess optical energy, hence safer
chevron_rightFaster treatment times
chevron_rightContact cooling promotes patient comfort
Frequently Asked Questions
1. Is the hair reduction treatment right for me?
Laser hair reduction is a safe and effective solution for most skin types.
2. Is the hair removal treatment painful?
Not at all, the process is really simple,and painless.You will feel gentle flick against your skin each time the laser is activated, targeting the root hairs safely and effectively. Laser hair reduction is a quick lunch time process.
3. When can I expect to see results after treatment?
Nature and rate of hair growth vary from individual to individual depending upon a few factors including age, weight, metabolism rate, hormone levels, ethnicity, medications taken, climatic exposure, etc.
Laser hair reduction is most effective when the hair is in Anagen phase (At any given time, the majority of our hairs is in Anagen phase). At this time the melanin content of hair is abundant. One treatment may not be enough, and for most of the people, six sessions or more are needed.
For those with hormonal imbalances, the desired result can be obtained only after a series of treatments. An endocrinilogist may help in solving the hormone related issues.
4. Are there any side effects from the treatment??
Side effects from laser treatment are usually minor e.g., redness, swelling and burning may occur, which usually subside after a few hours.
5. Do you offer other laser hair treatments??
NdYag laser machine is also equally useful for the treatment of unwanted hair growth. Treatment with this machine is tolerated well by all skin types. At our clinic, we also make use of Diode laser (light sheer), the first laser approved by FDA (US) for permanent hair reduction.These lasers mainly focus on weakening melanin that results in permanent hair removal in that specific area. The latest Diode laser or the light sheer we have is of 100 ms and 400 ms pulse duration that is a tailored solution for Indian skin.
Visit or write to our Dermatologist near you and see how they can help you with hair removal and live up to your wish.