Vitiligo Surgery
Vitiligo skin diseases cause white patches on your body pulling your confidence far down and impacting your social skills & abilities. A survey conducted by WHO states that half of people who has Vitiligo ,develops within their age of 20 and the rest of them before 40. Although Focal pattern Vitiligo & segmental Vitiligo remain localized and do not spread to the neighbouring area, General Vitiligo has no guarantee as it totally depends on the human tissues & skin nature. For some people Vitiligo doesn't spread, for some it spreads so slowly over an year's time and for some others it just spreads like a fire.
Before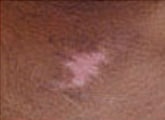 After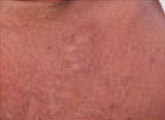 Treatments for Vitiligo @ Dr Thaj Laser Skin-Hair Clinic:
Various surgical methods are being used here for Vitiligo and other similar skin diseases.
chevron_rightPunch grafting
chevron_rightBlister roof grafting
chevron_rightSplit thickness skin grafting
chevron_rightMelanocyte transplantation
At our centers across Kerala & Tamilnadu, we regularly undertake these treatments keeping customer satisfaction as the primary target. The most advanced among these is melanocyte transplantation which gives excellent cosmetic results with minimum or no side effects. It is a safe and simple OPD procedure and multiple areas can be treated simultaneously.
Melanocyte transplantation
Melanocyte transplantation is the latest treatment among vitiligo surgery and it involves grafting the skin cells on the affected area (white patches) .The cosmetic result with this treatment is better than other surgical options like skin grafting.In this method a thin layer of skin is taken from the normal skin(usually thighs) and the skin cells are separated and grafted on to the affected area.
The advantages of this technique are -only a small area of skin is needed to cover large areas of white patches,no scarring,good cosmesis,can be done as an out patient procedure & does not require general anaesthesia