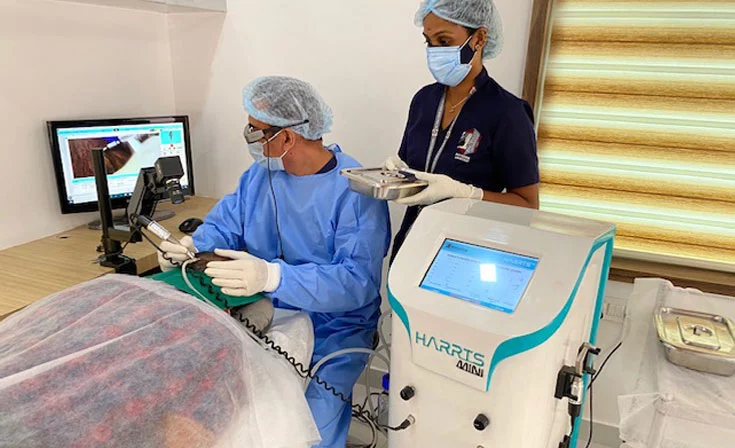 We offer hands-on theoretical and practical training on Aesthetic and Laser treatment.
We teach advanced medical aesthetics and laser treatment procedures to help doctors have well-honed practical skills and theoretical knowledge.
Hands-on Training Programs
7 Days

Hands-on Training program of all Lasers & Energy based devices
Course Insight:
CM Slim with HIPEX (First installation in India)
CM Slim (with 2 Applicators) – Intense Electromagnetic Stimulator to build muscle & Burn fat.
HIPEX (High Intensity Pelvic Exercise) – For Urinary incontinence & Sexual Wellness.
Ultraformer III – Micro & Macro Focused Ultrasound – most powerful HIFU in the world
(First installation in South India)
**Subject to availability
***Need to pay for consumables
2 Days

training program at Chennai with International Certification
Training with FDA (USA) approved Machines
Course Insight:
Almost everything under the sky for an Aesthetic Physician.
Cool sculpting (California)
Velashape3 (Candela, California)
LHR machines of all wavelengths
MiraDry (EU) – for permanent solution for axillary hyperhidrosis, also destroy the hair, with 1 -2 sitting,
3 Days

BASIC Training program on Injectable (Neuromodulators –Botox, Fillers) Allergan, Restylane etc.
3 Days

ADVANCED Training Program on Injectable – (Neuromodulators –Botox, Fillers) Allergan, Restylane etc.
1 Day PMU

(Permanent Makeup) training Program – MICROBLADING, SMP, OMBRE eyebrows)
1 Day

LIP BLUSHING/Lip Coloring.