Botulinum Toxin Injection – Magic in a bottle!
Rejuvenate your facial skin and erase years from your face & neck by reducing or getting rid of lines & wrinkles with our Botulinum toxin treatment. From 2-3 days onwards, you will start experiencing the difference. This procedure doesn't require any down time from your valuable days, you can still lead a normal life as you want, put make up on or do a facial, shave or whatever activities you want. What you need to care about is to avoid massaging or rubbing the treated areas for a short span of time after the injection.
Using Botulinum Toxin, you can get rid of:
Crow's feet
Forehead lines
Frown lines between the eyebrows
Bunny lines
Neck bands and lines
For facial contouring
Before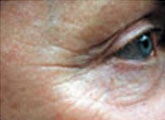 After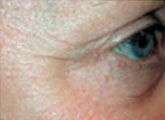 Botulinum toxin (Botox) derived from the bacteria streptomyces sui, and it produces its effects by acting on the muscles of expressions. Multiple injections are administered for maximum effect, and results are visible immediately or at the most, after a week. It is also used to treat excessive sweating of the palms and soles and underarm areas. It also helps to reduce the formation of ugly scars after the surgery and also used for painful scars. Mesobotox is another treatment that we offer to iron out fine lines and wrinkles adding a glow to your skin.