Raise your self-esteem, believe in yourself !
Needless to say, who wouldn't want to look & feel at their best during important functions like weddings or corporate meets or interviews or vital client meetings?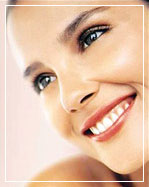 Everyone agrees, beauty adds confidence and self esteem. At Dr Thaj Laser Skin Hair Clinic, we have tailored a unique face glow programme/package to enhance your looks creating a radiant appearance leaving you all set and confident for the special occasion you have been waiting for. Our treatment includes skin tightening (radio frequency) followed by peels or micro dermabrasion. Finally the skin is hydrated and massaged with different serums, delivered into the skin using a O2 jet therapy system.
Chemical Peeling
Microdermabrasion
INNO PEEL/THAJ PEEL
O2 Jet Therapy
Photo Rejuvenation
Skin Tightening
Peel Off Masks
Mesobotox and mesoglow treatments also help create a glowing skin within a short period. Hyperbaric oxygen therapy(Madonna peel) is the latest treatment to make the skin soft and bright.