Dr. C.P. Thajudheen MD, PG DIP (Med. cosmetology)
Dermatologist, Laser & Dermatosurgeon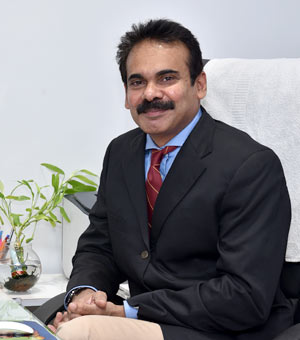 Dr. Thajudheen MD, Dermatologist & Cosmetic Laser Surgeon, is one of the pioneers who introduced advanced laser and cosmetology practice in India.
Many of his articles regarding Lasers and Dermatosurgery have been published in various journals and magazines. He has presented papers on Lasers and Dermatosurgery in many conferences. He has trained several young doctors in the field of lasers, dermatologic surgery, and cosmetology.
Dr. Thaj is a Dermatology Postgraduate of Kasturba Medical College (KMC), Manipal. He was guided by reputed Professors viz., Dr. C.R. Srinivas, Dr. C Balachandran, and Prof Dr. S. D. Shenoy then at KMC. As a self-trained laser Dermatologist, his particular interest in laser treatment & Dermato-surgery led him to attend extensive training programs in Lasers & Cosmetology abroad including a course in Cosmetology and Aesthetic Medicine in Italy.
Since 1999, Dr. Thaj has been performing various laser treatments with latest and innovative methods. He is the first among the dermatologists to introduce different laser machines for the treatment of several difficult to manage skin problems. He is the first person to acquire Pulsed dye laser in South of India. His experience with PDL machine in the field of vascular birthmarks is unparalleled. Apart from the laser procedures he has vast experience in Vitiligo surgeries and Anti-ageing treatments. Although his practice is laser oriented, he is an expert in Hair transplants using techniques viz., micro-graft, mini-graft, follicular unit extraction (FUE) and the traditional strip method. In fact, he is among the first dermatologists in South India who ventured into this field.
With the help of a great team who ultimately realizes the significance of care and empathy for our patients, he has successfully extended the laser skin-hair clinic services to seven centers in Kerala & Tamil Nadu in just over a decade.
His desire to make his patients give the best on their appearance and well-being, made him take certificate courses in SFN (Specialist in Fitness Nutrition) and CFT (Certified Personal Trainer) from ISSA (USA). He is also a National Judge ( Senior) of IBBF (Indian Bodybuilding Federation).
Please follow Dr. Thaj on Twitter