Life's too short, look as good as you feel…
Spending a massive amount on cosmetics every year?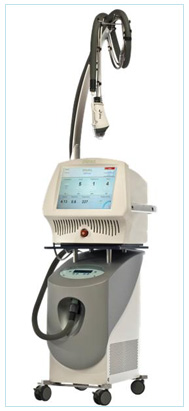 Just have a look back how much you have spent in the past 2 years to revitalize your skin. It wouldn't cost you that much to have treatment done with us at Dr Thaj laser skin-hair clinic and the results will be visible on your face immediately and for longer times.
Everyone has a unique skin and genetic structure. Your lifestyle, genetic make-up and personal history of medical conditions and incidents/accidents define your skin's look and feel. We @ Thaj Laser Skin Hair Clinic can offer you a tailored package that suits your skin needs and skin type.
Personalized Fraxel treatment & Care for you
Through our 8 centers across Kerala & Tamil Nadu, we offer Fraxel treatment that can precisely treat thousands of microscopic areas of skin, using pinpoint laser beams that penetrate beneath the skin's surface to eliminate old, damaged skin cells. Fraxel treatment helps to improve your looks by stimulating human body's own natural process of healing thereby replacing the damaged skin with fresh, glowing healthy new skin.
Fraxel treatment being accurate and pinpoint, it's safer and effective than other methods on delicate skin areas including your neck, chest, hands and face. Results of Fraxel treatment appears in two phases:
1st phase:: Immediate changes in look, feel and tone of the surface skin (visible skin) after the initial healing process.
2nd phase: : Progressive change for 3-6 months as the deeper layers of skin continues to heal.
Benefits of Fraxel treatment
Fresh, smooth, glowing healthy skin
Reduced wrinkles & lines on face and around your eyes
Improved tone, feel & look
Reduced visibility of surgical scars and acnes
At Dr Thaj's, you could choose the type of treatment you would prefer to attain the astonishing results with Fraxel treatment. It can be aggressive treatments with fewer sessions and less aggressive treatments with more visits. We could figure out the best suitable option for you by verifying your skin type and conditions. Fraxel treatment has been given FDA clearance for following treatments.
Wrinkles around the eye (periorbital wrinkles)
Age and sun spots (pigmented lesions)
Brown spots/Pregnancy mask (l\/Ielasma)
Acne scars and surgical scars
Skin resurfacing
How long will it take to complete Fraxel treatment session?
Your skin is unique and the response to treatments can vary. Usually it takes around 3-5 sessions/visits to realize the results. These visits are mostly scheduled between 2-6 weeks.
Does it hurt?
Before Fraxel treatment procedure, topical anesthesia is applied and cold air is used on the treatment area to minimize irritation/discomfort. After the treatment, most patients report a feeling similar to having gotten too much sun. It usually disappears after 1 to 3 hours, if not feel free to get back to us.
Any side-effects for Fraxel treatment?
Possible chances of swelling & redness (especially in the cases of aggressive treatments) has been reported. But these are temporary and will diminish within 2-4 working days. Minor itching, dry skin, peeling or flaking and a bronze tone for the skin are other possible temporary side effects. We'll provide you with specific instructions on how to handle each and every side effect.
What precautions should I take after treatment?
Applying sunscreen creams of oils of SPF 30 or higher is advisable to avoid direct sun exposure during the first 3 months when you skin is in healing process.