Surgery with least blood loss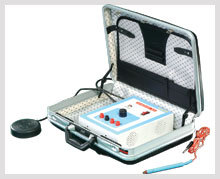 Dr Thaj Laser Skin Hair Clinic based at various locations across Kerala & TamilNadu offers electrosurgery treatments with the best available equipments in the market to ensure your safety and satisfaction. Electrosurgery being done for the removal of warts, skin tags, DPN, molluscum contagiosum and cutaneous outgrowths has proved to be a very simple and cost effective treatment. It is carried out under local anaesthesia, hence painless.
Electrosurgery is the method of applying high-frequency electric current to human tissue to cut, thicken, or dry out the tissues. We conduct electro surgeries also for the purpose of making small/precise cuts with very limited blood loss during major surgeries. This will help the patients to be still on course and be healthy even if they have any blood related issues/deficiencies.